Landscape Boulders in Minneapolis, MN
Boulders are a great natural landscape feature that can add dimension to your property, while also encouraging focal points. Boulders are also the perfect complement to both landscaping and hardscaping. For homeowners in New Germany, Carver County, Hollywood, and Mayer, MN looking to make a statement on their landscape, Garden Market and Landscape recommends boulders.
Single Boulders
We supply single landscape boulders of all sizes and styles to your landscape, to create a great focal piece that stands out in flower beds, at the end of driveways or as an accent to your hardscape design scene. Our team will deliver a boulder directly to your property and make sure it's placed appropriately, saving you the trouble of a trip and the heavy lifting or maneuvering a boulder.
We carry both round and angular bounder varieties, giving you the opportunity to choose from naturally-smoothed edges and sharper, more pronounced edges. Some of the most common options include granite, quartzite, sandstone and basalt.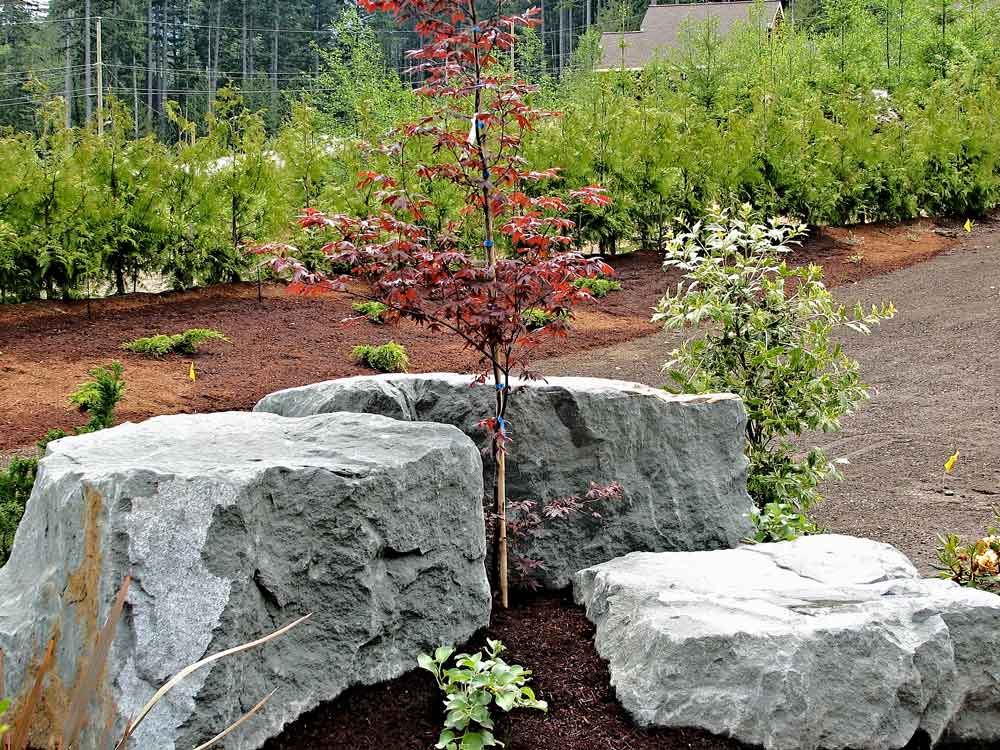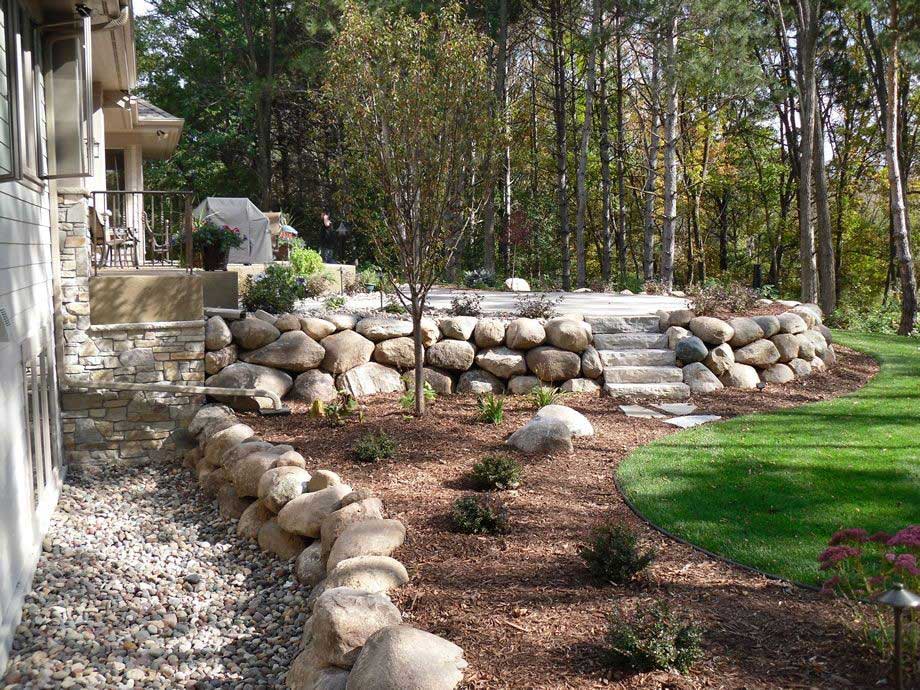 Boulder Retaining Walls
Boulder retaining walls are as practical as they are appealing, and are a popular addition to properties throughout New Germany, MN. These features marry the practicality of a retaining wall with the aesthetic uniqueness of boulders to create a simple landscape structure that's hard to ignore!
We commonly install boulder retaining walls at the ends of driveways, as address placards, to assist with erosion control and more. We can consult with you about size and specifications to bring a beautiful boulder retaining wall to life on your property.
We Make Landscaping Boulders Beautiful
With our landscape design expertise, Garden Market and Landscape leverages the natural beauty and versatility of boulders on properties. Contact us today at 507-508-0542 to inquire about the types of boulders we offer and how we can incorporate them into your landscape as features or as part of a landscape boulder retaining wall.