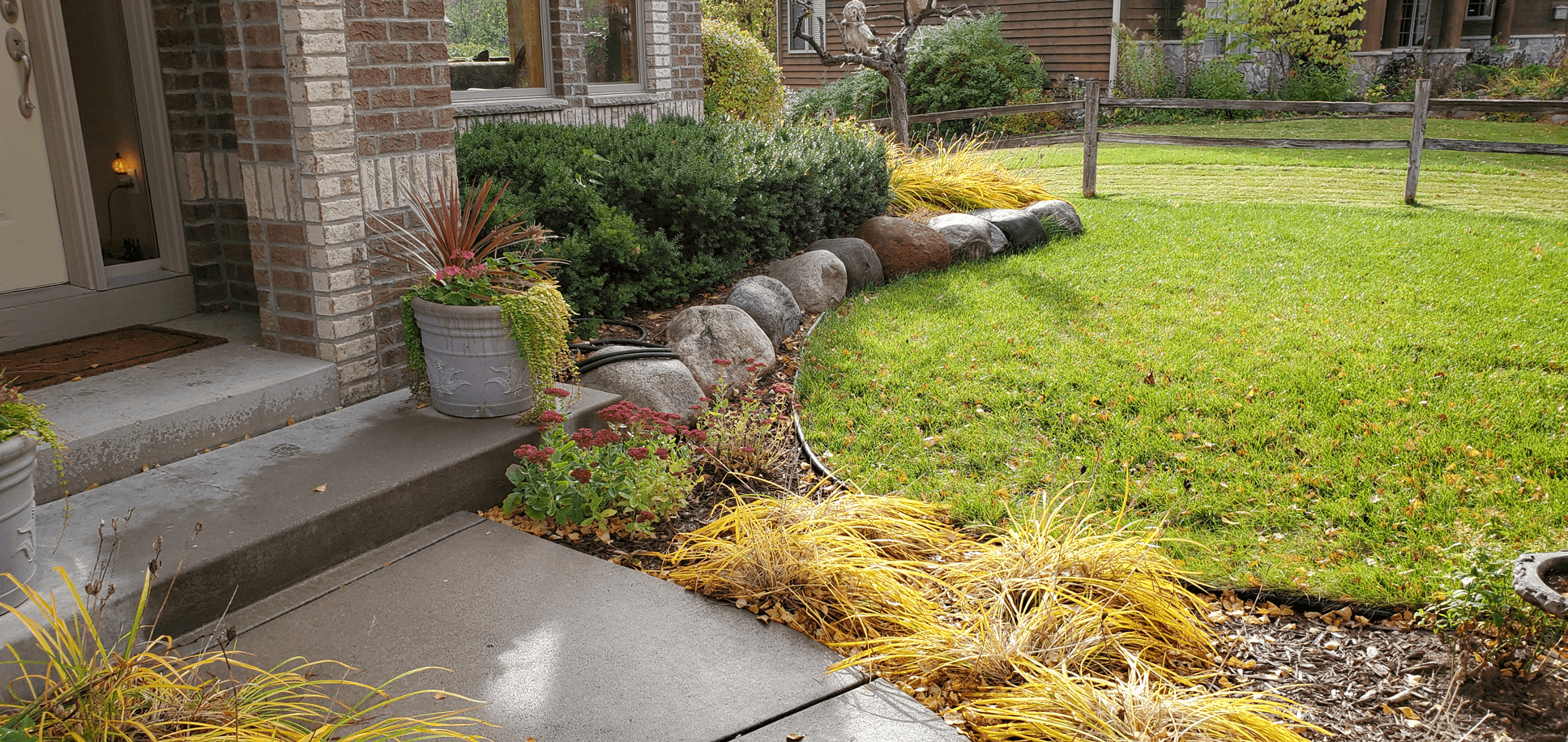 Landscaping
so beautiful you may want to live outdoors.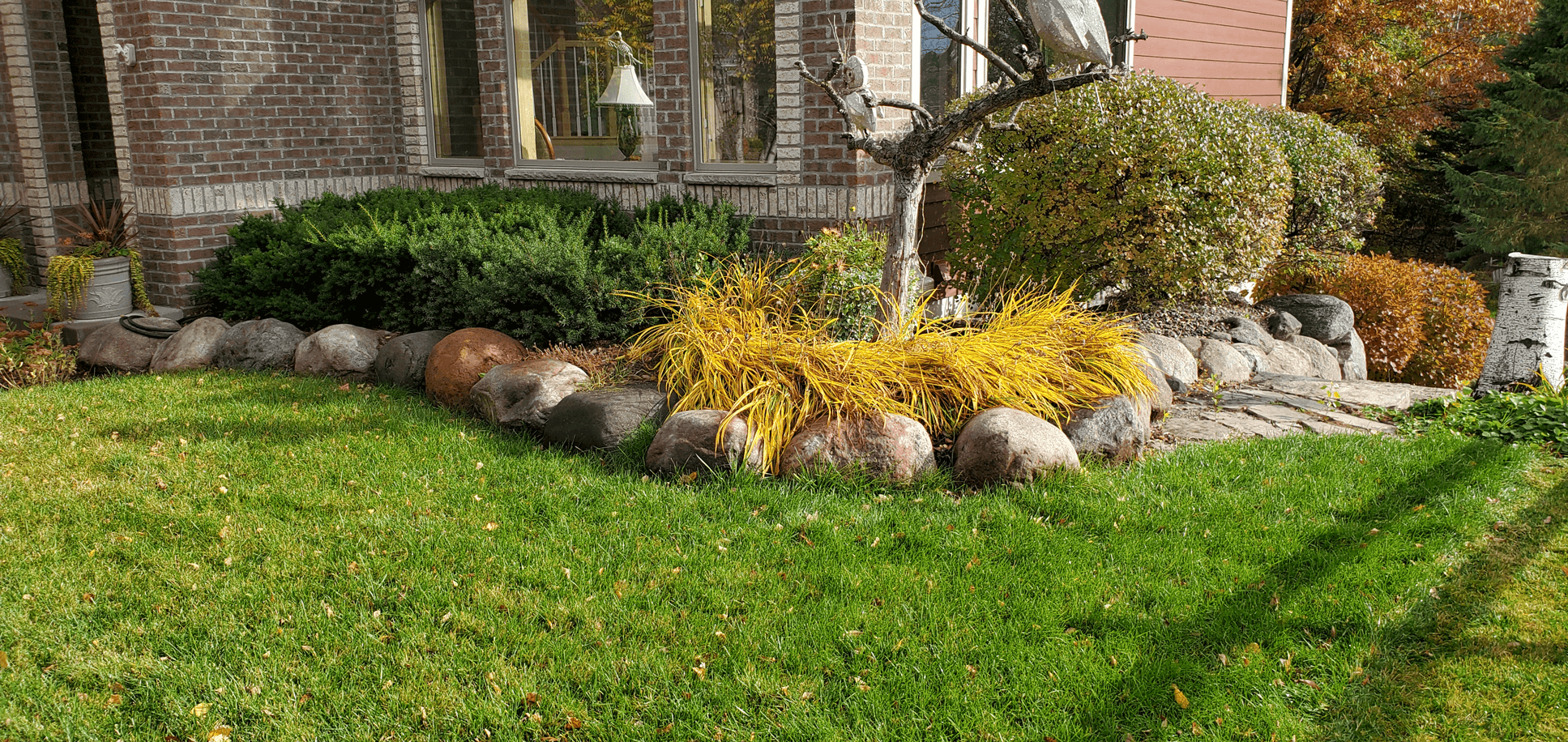 Get The Landscape Design
You Wish You Had Years Ago
Landscape Architect in Minneapolis, MN
---
Get the landscape design you wish you had years ago! The landscapers at Garden Market and Landscape provides complete landscape design and hardscaping services — including landscape boulders — to property owners in Minneapolis, and throughout Minnesota including, New Germany, Carver County, Hollywood, and Mayer, MN. From consultation to design and installation, we bring you an outdoor aesthetic that beautifies your property and gives you a functional, peaceful space to enjoy the outdoors. Contact us today to schedule a free on-site consultation.
Our Landscape Design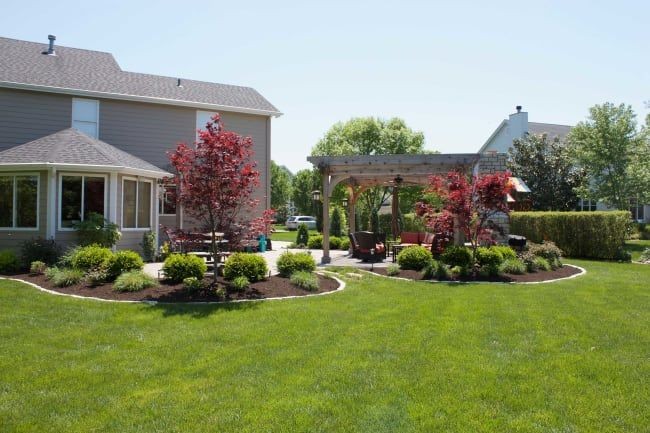 A Landscape Design Company for Every Home
Is your landscape everything you want it to be? Does it inspire you to spend more time outdoors? Is your property the envy of the neighborhood? If not, it's time to call Garden Market and Landscape! Our hardscape design company has been transforming properties throughout Carver County, MN for decades. We want to help you reinvent yours!
The key to stunning landscape results is attention to detail. It's why the biggest part of our process involves planning! No other landscape design company will sfpend as much time going over your ideas and options as we will, and our results speak for themselves. We create works of art, where every feature is well-placed and every spatial element of your landscape is in perfect proportion. It all comes together in a landscape that's nothing short of immaculate—a space where you want to spend time relaxing and enjoying the great outdoors.
As a landscape architect, we're also concerned with the relationship between greenery and hardscaping. We work hard to incorporate both in a way that perfectly marries them together, for balance and harmony on your property. Let us craft you a versatile paver patio, natural boulder retaining wall, outdoor kitchen, or even a rocky water feature offset by greenery. We combine these elements and many more to build landscapes that you're sure to enjoy.
Ready to reinvent your property and benefit from the bold appeal of a new, custom landscape design? We're ready to consult with you! Contact us today to schedule a one-on-one consultation and get the ball rolling on an exciting new landscape concept.



---

Every landscape we design is completely customized for each person and property.




---

Attention to detail is everything for our team, and we pay attention to the little things.




---

We specialize in outdoor rooms or spaces for family and friends to gather and celebrate.




---

We cut all bids and quotes into phases for easier understanding and transparency.




---

Our team focuses on customer service. This is an experience not just a transaction!
What Works, What Doesn't and Why
Ready to transform your landscape? Schedule an on-site consultation with our team and we'll show you what works, what doesn't and why! It's the first step to beautified landscape design.